What Remains
It is 1986. You just came home from a skate session when a video game cartridge falls into your hands. Excited to find out what it contains, you visit your friend who just got a Nintendo for Christmas. You quickly insert the cartridge and a strange list of encrypted files appears... As the story unravels, your life in Sunny Peaks transforms dramatically, and you start uncovering a dark secret threatening everyone. But no despair, your best friend is by your side... as well as a very helpful cat.
What Remains is an 8-bit game for the emblematic 1985 NES console, blending visual novel and adventure elements in a story translating real events from the 80s into an epic quest to save the world.

Download the game below and visit our site to order a cartridge!
31.07.2019 — What Remains 1.0.2 released!
20.07.2019 — What Remains 1.0.1 released!
24.05.2019 — What Remains 1.0 released!
27.09.2018 — What Remains RC1 released!
Installation Instructions

This is a game for the Nintendo NES and Famicom 8-bit consoles. Play it in your favourite NES/Famicom emulator or on original hardware with a PowerPak, EverDrive N8, or by making your own cartridge (instructions soon).
Recommendations for NES/Famicom emulators for popular operating systems:
Download
Click download now to get access to the following files:
whatremains-1.0.2.nes
512 kB
Comments
Log in with itch.io to leave a comment.
Please gamers odin needs a new terrarium his life has been hard enough !

I liked it up to when they used the Lord's name in vain.
Excellent and playing on a odyssey with emuvr.Jesusavesouls !
I played up to the point where Micheal rides away on his bike in the park and I am absolutely in love with this little game. I can't wait to play more of it!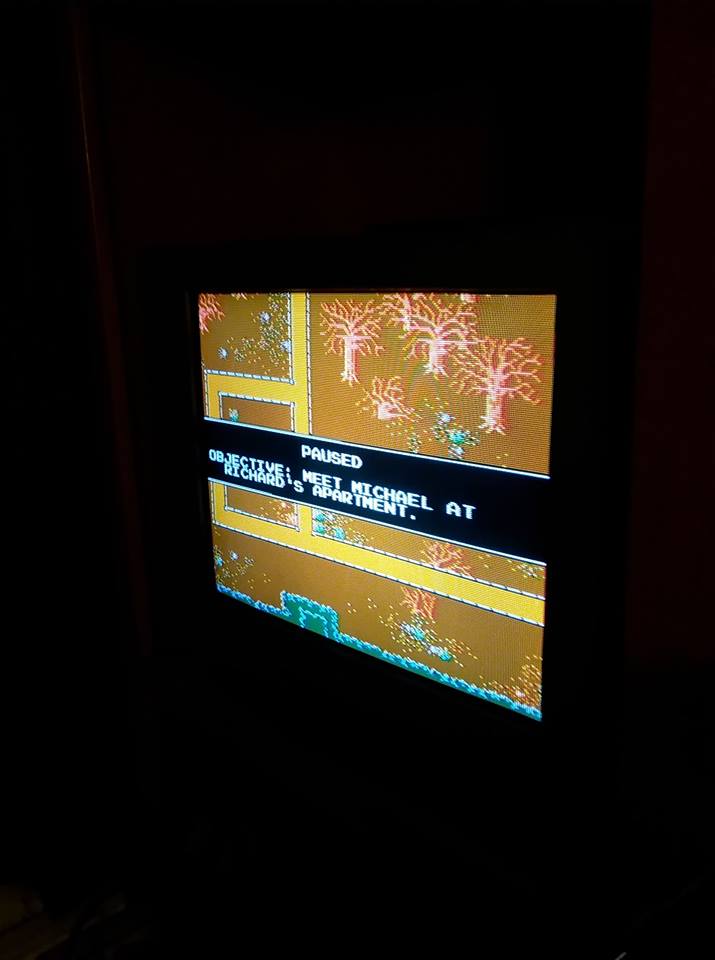 Under the game's info box, it says that its status is on "Prototype". Is the game still be developed further or is this a demo or what?
Also who made the music? They did a fantastic job!
Hi Alex,
Thanks for the kind words! Glad you like it! Indeed the game is a prototype, there are still quite a few bugs and extra polishing needed and we're actively working on it (we post some updates there from time to time: https://twitter.com/remwhat). A lot has been improved already, and we hope to release the final version soon-ish. The music was made by 0xA (old website: https://archive.bleu255.com/0xA/ new website to be online later this year) and we will make the Famitracker file available.

Hi! This is a game for the NES/Famicom 8-bit consoles. You can play it on Windows, but you need an emulator, a type of software that can be used to run software from other systems. In this particular case, for Windows, we recommend to use FCEUX. You can download it for free here: http://www.fceux.com. With FCEUX you can open the file whatremain.nes and start playing! More instructions to configure the emulator can be found on their site.